SMARTBRO ZTE MF627 FAILED TO UNLOCK SOLLUTION:
even if it is v.04 or already upgrade with sandbox:
download first the software to be need:
1.
http://www.mediafire.com/?jonzmknujmz
(eto ung pang upgrade for sandbox)
2.
http://www.4shared.com/file/60wgQEjK...ykRet19th.html
(this is the files to be past later)
INSTRUCTIONS:
1. RUN (DL_MF627_SMART_PH_EUV1.00.02.exe) upgrade for sandbox &wait till it recognize your kit & DON'T CLOSE.....
2. GOTO C:\Program Files\Windows Service\MF100newversion fo;der & DELETE ALL FILES...KAILANGANG WALANG MATIRA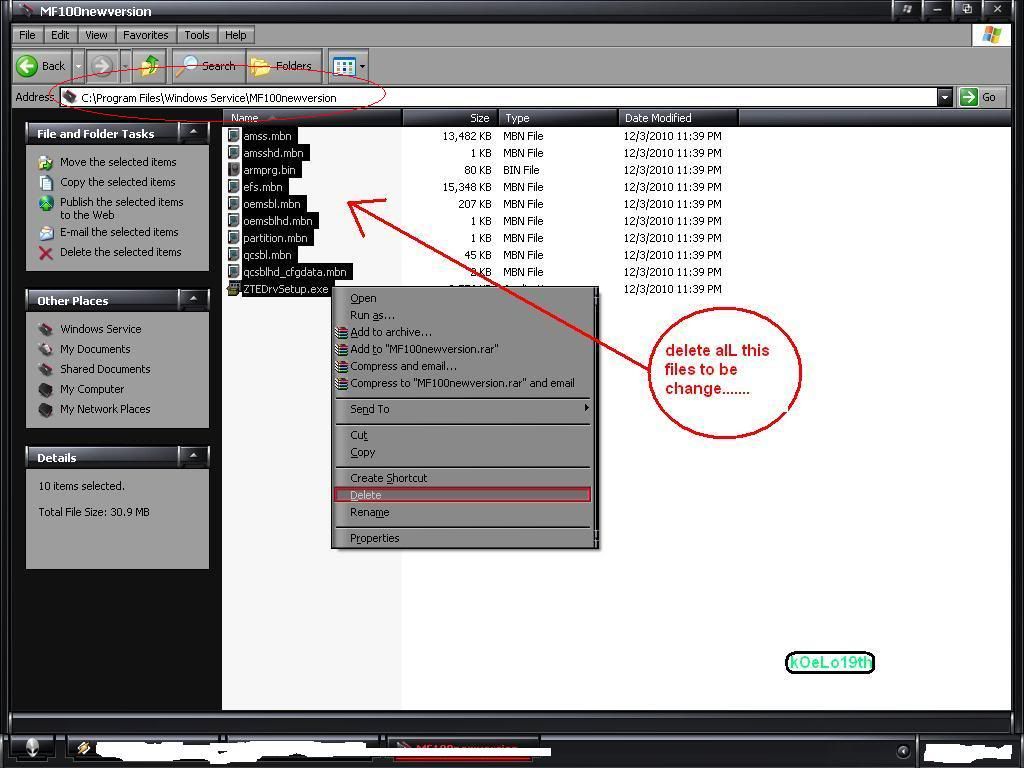 3. GOTO THE FOLDER THAT YOU DOWNLOAD EARLIER AND COPY ALL FILES AND PASTE IT TO C:\Program Files\Windows Service\MF100newversion folder & and remember to close all folder before doing step 4......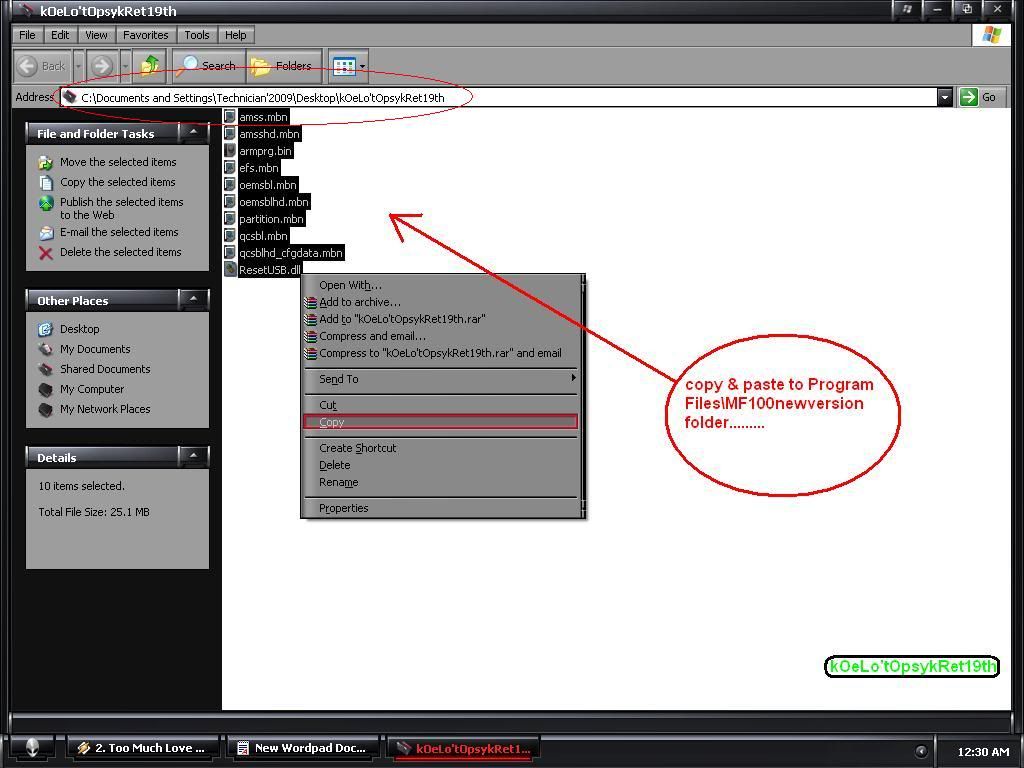 4. TICK DOWNLOAD BUTTON AND WAIT TILL FINISH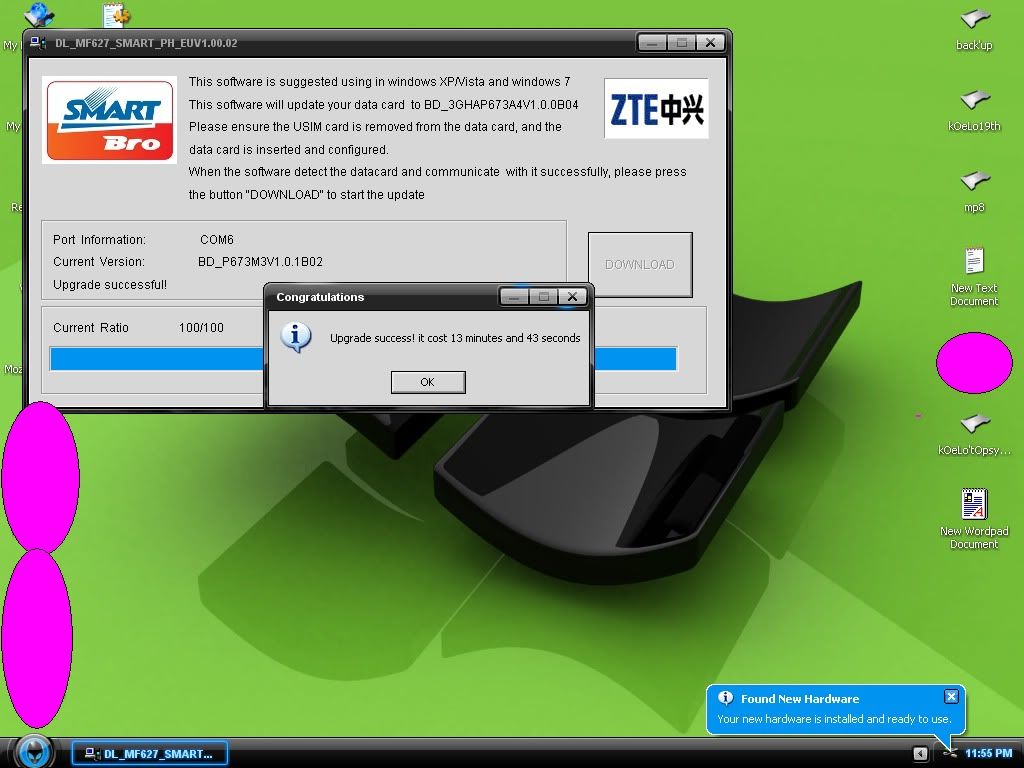 5. ETO SCREENSHOT NG UNA KONG NA UNLOCKED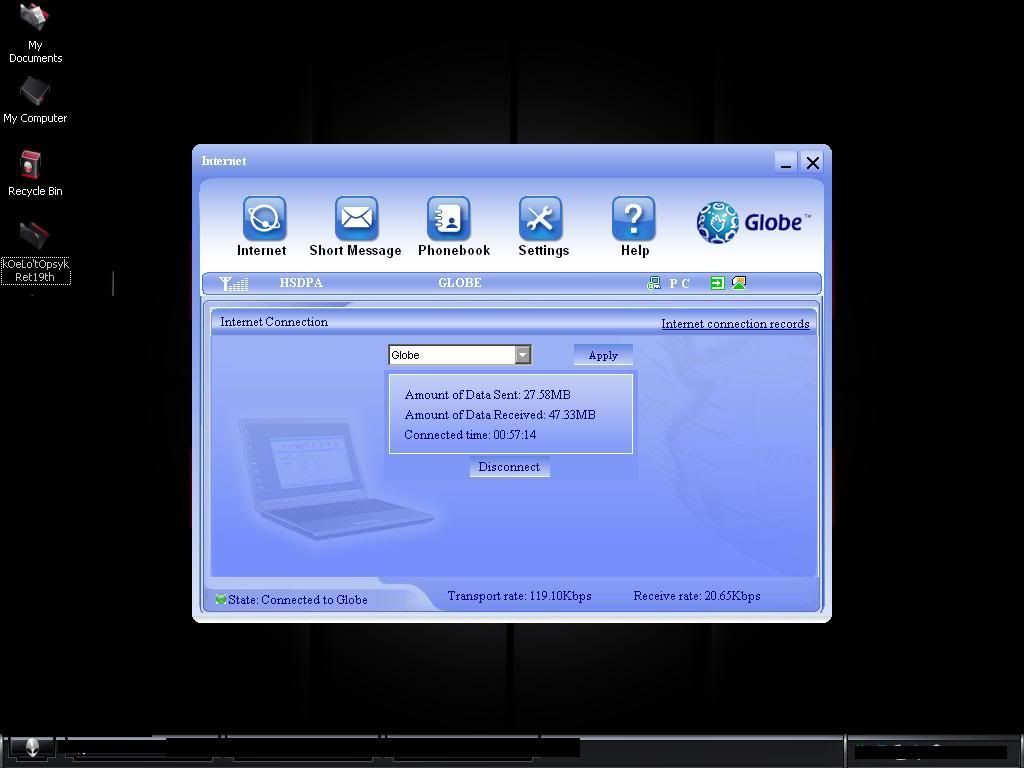 please read carefully the instruction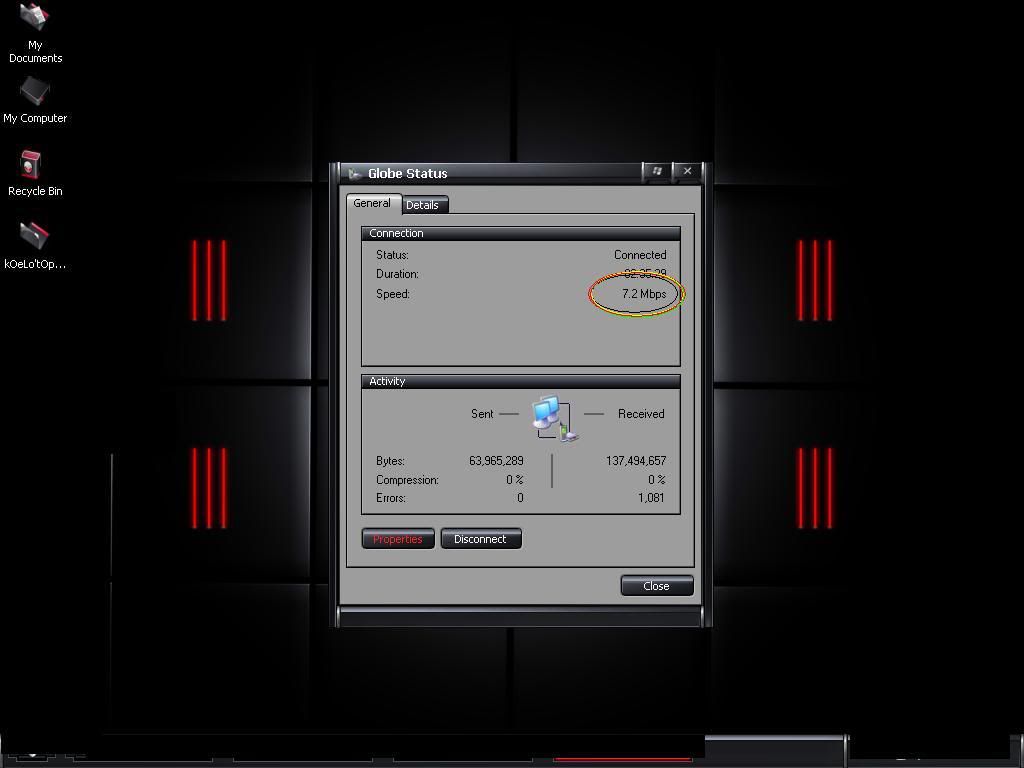 U CAN USE ANY DASHBOARD SA MGA NAKA UNLOCKED NA NG ZTE MF627 V.04/SANDBOX DASHBOARD........
PAG NA UNLOCKED NA U CAN USE ANY DASHBOARD sa mga ayaw sa dashboard ng globe visibility:
use QPST:
http://www.sendspace.com/file/952vnf
eto ung SANDBOX DASHBOARD
http://www.4shared.com/file/9CIoRWAe/ZTEMODEM.html
STEPS:
iplug ang
zte
usb modem sa Computer.
irun ninyo ang QPST configuration at add port para makita itong device
punta kayo sa Start Clients at click ninyo EFS explorer
idelete ninyo ang ZTEMODEM.ISO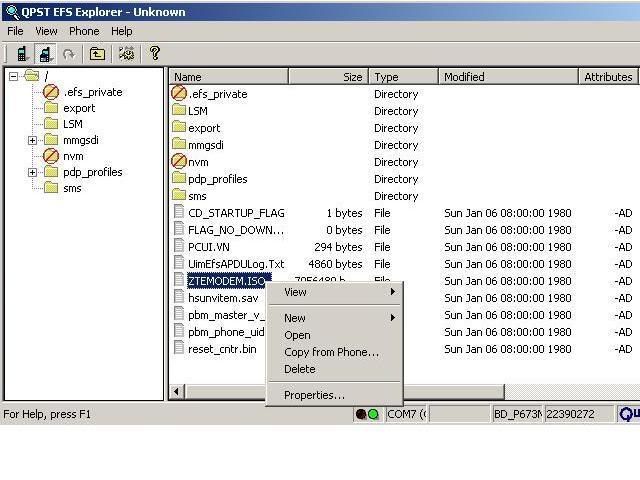 drag and drop na lang ang ZTEMODEM.ISO (
smartbro
) at exit.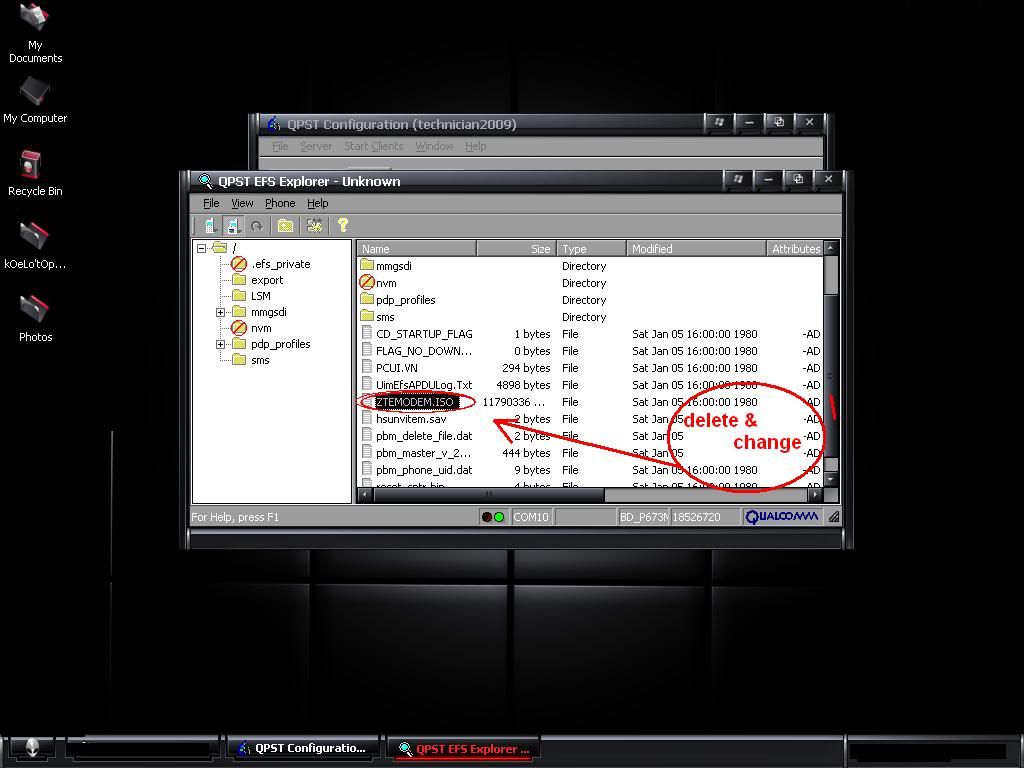 then finish may bagong dashboard kana. magpaprompt na ireset ang phone at ireset ninyo na lang.
goODLuck ulet sa inyo mga mates
Related Posts : DASHBOARD, INTERNET, MEDIAFIRE, SOFTWARE, TUTORIAL, ZTE
85 comments to "TUTORIAL UNLOCK SMARTBRO ZTE MF627 FULL GUIDE"
pwede kya ito using window 7?

maraming salamat dito


"thanks hitted"

problem. I have unlocked but i did not remove the sim and no data card. The result is that no drivers. Blue blink light on my smart bro

napalitan mo na po yung dashboard mo?

ayaw po marun nang qpst..

baka po mali pag install mo.

my zte mf627 became mf626

Palitan mo lang po yung ztemodem.iso using QPST

Pwede ang DC Crap para ma change ang dashboard.

hindi po. kasi pang unlock lang po yan at pang openline ng kit.

working po ba ito sa vista?

sir.. humihingi po sa ng unlock code pag insert ko ng globe na sim.... help po.. Godspeed

Hindi mo po na successfully unlock

.dba smart ung minomodify mo?
.bat naging globe...mejo lito lng po

kasi po yung tutorial dito is to unlock zte mf627 which is smartbro, so if na unlock po siya succesfully, pwede na po siya sa ibang network, like sun and globe.

pwde b itong method sa mf100

pwde b itong method sa mf100

i think pwede po yung old, yung walang sandbox, gamit ka po ng dc-unlocker. eto po yung link

http://windowssignature.blogspot.com/2011/01/dccrap-cracked-dc-unlocker-unlimited.html

hndi po xa maunlock ng dccrap sandbox na kc dashboard ng mf100 ko, i was h0ping na gagana i2 sa mf100 na sandbox.

hndi po xa maunlock ng dccrap sandbox na kc dashboard ng mf100 ko, i was h0ping na gagana i2 sa mf100 na sandbox.

hindi po sa cracked version. wala pa pong free trick na ma unlock si mf100.

sir na unlock ko na ung mf627 ko naging mf626 firmware nya. kya lang pinalitan ko ung dashboard sa sandbox. wala ng signal ung globe pero nung globe visibility ung dashboard ok naman may signal ung globe.

sir ok ung pag unlock ko na-read na nya yung globe sim ko kaya lang nung ginamit ko sa ibang pc walang nadetect na drivers.

.,.smart sim pa rin po ba ang dpat nka insert kpag gnawa un step 1? or dpat wlang sim card na nka insert??

nung nag unlock po ako. yung mf627 ko naging mf626 din po yung firmware niya,then pinalitan ko yung dashboard niya sa w/ sandbox, ok naman po sa akin., ask ko lang po, hindi naghingi ng code nung nag sandbox ka na po?

palit ka po ng dashboard, then make sure po na meron siya autorun. para ma install po yung driver niya sa ibang pc

kailangan po walang sim card, kasi ma de-detect naman yung modem kahit walang sim.

helpp pag ka unlock ko po nung mf627 ko ang speed nya eh naging 921.6kbps at pag insert ng ibang sim(globe/sun) eh wlang signal.. Pati ung smart hirap na pumik up ng signal, kelangan pa manual config..

Maganda naman signal dito sa amin dati kasi malapit lang kami tower ng smart.. ung connection speed eh 921.6kbps imbes na 7.2 mbps.. anu po pwd gawin..????

i think baka po sa area yan, di ko pa po na experience yan, succesful po ba yung pag unlock mo? may lumabas na po na signal sa globe or sun after unlock?

pwede n 2 s sun broadband..prehas nman ang model nila MF627

sir pwede ko pa ba i restore ulit sa original firmware ung na unlock ko na mf627?

i think pwede, pero di ko lang po alam if pa-ano. try mo po search sa symbianize.com, baka meron pong tut.

ok po sir try ko magsearch sa symbianize. want ko kasi restore sa sa original firmware para ulitin ung process ng pag unlock.

sir bakit ganun wala ng madetect na driver? how to fix this?

after unlock napalitan mo na po ng sandbox version ung dashboard mo?, nandon po kasi yung driver niya, pag install mo na.

yes sir after ko ma unlock pinalitan ko dashboard nya sa sand box ayun ayaw na mainstall ng driver. wala narn autorun.

bos may nakita akong thread sa sb, sinubukan ko ung guide na restore ko ulit ung zte ko sa original firmware, then try ko ulit e unlok ayun gumana din sa wakas. akala ko dead na ung modem ko kasi nagkamali ako sa first try.

"thanks"

.,.ang kya lng na i-unlock ng DC Crap ay yung original firmware ng Smart Bro try nyo ung GLOBE VISIBILITY..na try q na sa MF627 q..

sir bakit ganun parang bumagal ung internet speed ng modem ko?

buti naman po at na restore me then na unlock mo po, thumbs up po sa iyo,, your welcome po

buti nlng tlga ok na, dami na tuts na kumakalat tulad ni2 eto lng ung klaro. hinihintay ko nlng ung pag unlock ng mf100.

parehas po tayo, hintay2x na lang, post rin po ako agad dito pag pwede na.

Oo nga eh, mf100 kasi modem ko, ung mf627 naunlock ko sa pinsan ko un. hindi kasi ako maka connect sa vpn pag smart sa globe lng.

JACKIZ SAYS : hello bakit po nasira after ko upgrade? ? ? kulang green nalang ung ilaw d na, na dedetect ng laptop ko T_T . . bat ganun . . pangsira ba tong guide na to??

ok naman po ang vpn sa smart, kung anu po yung config ng globe sa vpn ganun din po sa smart., yung apn na lang po iibahin.

@jackiz, wat did you mean po sa pag upgrade? so na unlock mo na po? kasi yung upgrade sa dashboard po yun, yung may sandbox version po. regarding sa tut, hindi po ito pang sira. pang unlock po. use this at your own risk.

insert ko muna ba smartbro ko removed sim then open ko yung dload s mediafire

sir bt gnun na unlock na pero nung insert ko yung sim ng globe at lagy ko yung kit my nag pop up n nodify remove and yung isa pa. tick ko yung remove at ok ko tpos nung kwan n tick ko yung no tas di nag run

follow lang po mabuti yung guide kasi ok naman po yan.

gumagana po ba sa windows 7 po ito?
ndi po kasi nagana sa akin e...

sir, yong zte mf627 ko success naman po ang pa upgrade lumbas narin po ang dashboard globe visibility. kasi pag gumamit ako ng globe humihingi ng ulock codes. ano kaya nangyari dito, pwede pa ba maibalik sa original firmware nito?

Succesful po ba yung pag unlock mo? yapz pwede po ibalik sa original firmware. eto po try mo

http://windowssignature.blogspot.com/2011/09/tutorial-upgrade-your-zte-mf627flashed.html

bosing pwedi bato sa mf100 smart bro?

boss bka pwede poh ulit mkahingi na another link nung http://www.4shared.com/file/60wgQEjK...ykRet19th.html...mdyo nafafail na eh.dko madonwload na fully.tnx poh....sana sa mediafire.tnx

sorry di ko po ma mirror sa mf, kasi hirap po mag upload don for now, na check ko po yung 4shared link, ok pa naman po.

sir bkit poh gnun.di madetect yung modem ng updater? nakalagay lang po waiting....pro tagal na nakaplug ng modem.

sir pano kung na unlock ko na before tapos matagal ko na ndi nagamit yung smartbro ko na usb modem .. then nung gagamitin ko na ulit ndi na sya nag coconnect sa internet tama naman settings ko pero ayaw mag connect ... befor nakaka connect naman

Sir nung matapos ang update may lumabas na globe visibility....anong dapat piliin?modify,reinstall or remove? nung modify kasi pinili ko pag open ko ng dashboard may lumabas na window na kelangan ko tumawag na smart costumer care para ibigay sakin yung unlock code.....tama ba ginawa ko? or may mali....please help poh....tnx

sir pa help naman, medyo naguluhan ako. i thnk naging successful naman yung pag unlock ng smartbro. kasi naging globe visibility na yung zte mf627 ko. kaso when I inserted a sun sim and kabit ulit si modem hinihingan ako ng unlock code. tapos invalid sim daw yung sun ko. bakit ganun? thanks!

boss sakin success nmn po globevisibility n sya kaso pg globe sim nilagay ko insert correct usim card lumalabas pano po b gagawin ko?

boss sana my reply as soon as posible thanks

sir bakit sakin ma detect ung modem pero sabi firmware is not correct not allow to use this tool

tol nging globe visibility n xa kaso nghahanap ng unlock code tama nmn process q bat po ganun? my paraan po b para ma unlock to? reply nmn po jan salamat po... ren ren name ko

open mo po muna ung dashboard para ma detect po yung driver, then exit yung dashboard,

after ng unlock mo po, ginamit mo pa yung smartbro mo? or after unlock di mo na check then itinago mo na lang? baka po kasi may possibility na mali yung pag unlock.

hindi po succesful yung pag unlock mo?,kasi lumalabas pa po yung unlock code, na follow mo po ba mabuti yung guide?

magpalit ka na lang po ng dashboard, yung may sandbox

hindi po pwede sa ibang firmware, if nagkamali ka po, i downgrade mo po, eto po yung link http://windowssignature.blogspot.com/2011/09/tutorial-upgrade-your-zte-mf627flashed.html

@ren ren, sure ka po tama pag unlock mo? kasi pag tama wala namang problem, tru mo po ulitin, restore mo po muna original firmware niya.

hay... di parin madetect ung sim ko na globe.. follow ko nmn ung instruction mu... dapat bang connected sa net ..? dapat ba connected ung smart bro mu? ay

nag upgrade success nga kaso wlang nangyari di ma detect ung sim ko. insert proper u sim daw...

inapgrade ko ang zte ko hindi ko naremove ang sim
nagfail hindi na nagblink ang modem ko...gumamit ako ng QPST wla nang laman ang explorer....hey dead na ba ang modem ko please help me..RageTiong@yahoo.com ang email ko....thanks in advance sa help mo

pa ayos mo sa akin P350 pwede sun, smart, globe

wlang lokohan to P350 lng ok unlocked na yan MF627

TS, eto ba eh permanent unlock na? yung pag sinaksak sa ibang computer di mo na kailangan ulitin ang unlocking procedure.

Unquestionably believe that which you said. Your favorite justification appeared to be on the net the easiest thing to be aware of.
I say to you, I definitely get irked while people think about
worries that they plainly do not know about. You managed to
hit the nail upon the top as well as defined out the whole thing without having side effect ,
people can take a signal. Will likely be back to get more.

Thanks

my site ... losing weight fast